With the wide array of clients joining the Receptionist platform, you can imagine that each office has its own way of handling deliveries. While the standard Delivery button works for most situations, some situations require a bit more customization. Between the custom button feature and some clever workarounds, we have solutions that fit 99% of office delivery situations. Here are three ways to set up your Delivery button.
Option #1 – Using the delivery button to notify ONE delivery contact
The first option outlines how to set up a simple delivery button, which you can do within the buttons tab of the online setup wizard. To get started, create a "Delivery" button.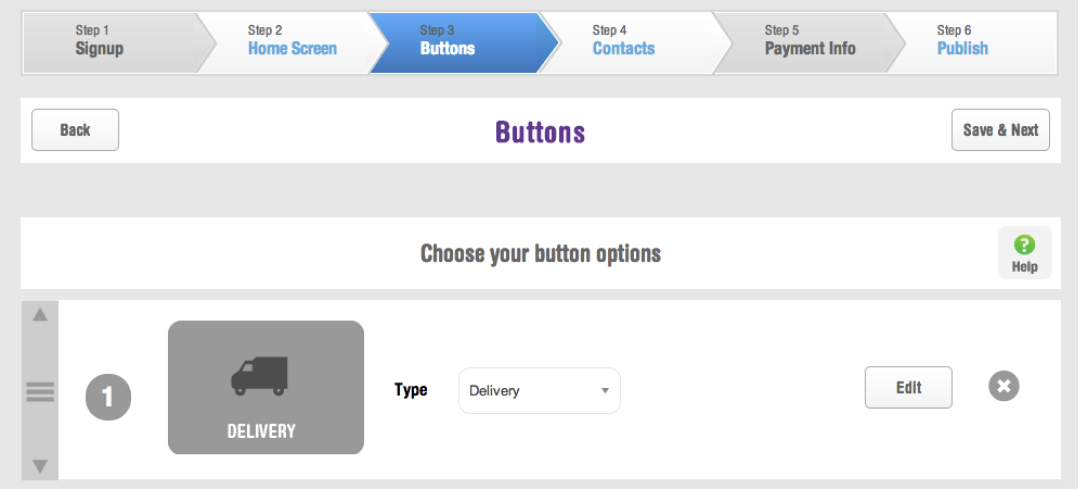 You can choose up to four delivery company options. You can also choose message options associated with the delivery, such as "Requires signature," "Left delivery at counter," and "Will redeliver." To enable these options, simply check the box next to the desired message(s). Alternatively, you can create a Custom Message that is best suited for your office deliveries. The app currently supports the following carriers: FedEx, UPS, USPS, DHL, Canada Post, Royal Mail, DPD, and Australia Post, which can be toggled on and off. For other carriers, you can choose to enable an "Other" button.
Next, choose your delivery contact person. To assign a contact to be notified for deliveries, simply head over to the "Contacts" tab in the setup wizard, click on the contact from the list, and you will see their information appear on the right. From there, you will see the "Delivery Notification" checkbox, which you can check to make sure that contact is notified for any and all deliveries. Don't forget to click "Save"!
You have now set up the most common delivery option by using our standard delivery button to notify one delivery contact.
Option #2 – Using the delivery button to notify MANY delivery contacts
Workaround A
If you have multiple contacts in your office who need to be notified of a delivery, you can set up the delivery button as usual and create a forwarding account within your domain settings. This makes it so you can use an email list from within your email program to forward the notification to the appropriate email addresses. How to set up a forwarding account in GoDaddy How to set up a group email address in Google Then, you can create a contact called "Delivery Person" and use that email address. Now, all contacts associated with that forwarding email will be notified of new deliveries.
Workaround B
If you don't want to go through the trouble of setting up email forwarding accounts through your email or domain provider, simply create a contact called "Delivery Person" as you did in Workaround A, but this time, use a fake email address (we won't actually be sending to this address) and click "Save." A "Messaging Preferences" section will appear. Delete the default preference (the one with your fake email address), and add the contacts you want to be notified of deliveries in the "Messaging Preferences" section. Click "Save." Now when a delivery comes in, everyone on the list will be pinged.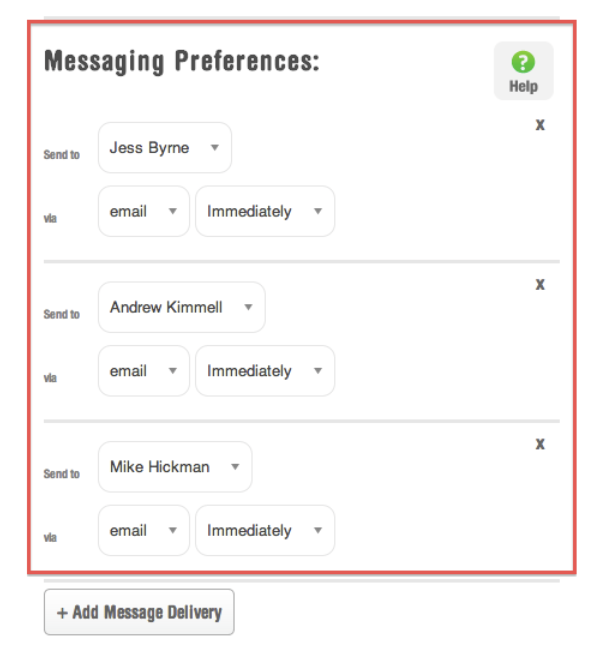 Option #3 – Using a custom button to notify contacts individually of deliveries
Maybe you don't have a specified delivery contact, but rather would like your employees to be notified individually about their deliveries. The iPad Receptionist's custom button feature makes setting this up a snap. In the buttons section of the setup wizard, create a custom button called "Deliveries," and make sure the function is set to "Use Contacts."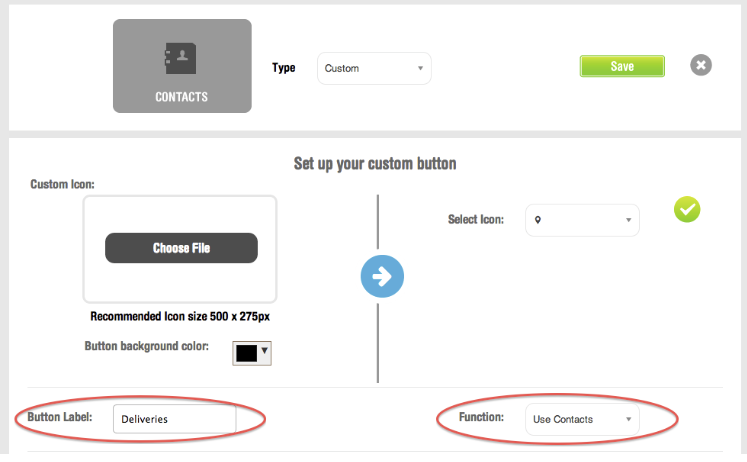 Save the button and you're all set! When a delivery comes into your office, the delivery person will be able to select the custom Delivery button and select a contact. The delivery person and contact can even have a conversation, for example, the contact can provide the delivery person with instructions such as "Leave the package on the front desk" or "I'll be right out!" Because this is a custom button, it will function exactly the same as the "Contacts" button. Have another cool way to set up delivery options in The iPad Receptionist? Let us know in the comments!