Receptionist in a Box
Our pre-built solution will get you up and running in minutes!
But you don't have to buy hardware from us if you want to source and assemble it yourself.
---
Pick Your Style:
We have two options to meet the unique needs of your space.
Desk Stand
This is a great option for placing on a waist height or taller surface. It can be mounted directly down to the surface to prevent theft, and has special security screws to keep your iPad safe.
Floor Stand
Don't have a desk or surface near your entry? No problem! Use a floor stand and place it on any flat surface. This stand features security screws and can be locked via kenzington lock or mounted directly into the floor.
Black or White?
We offer black and white in both styles to fit your branding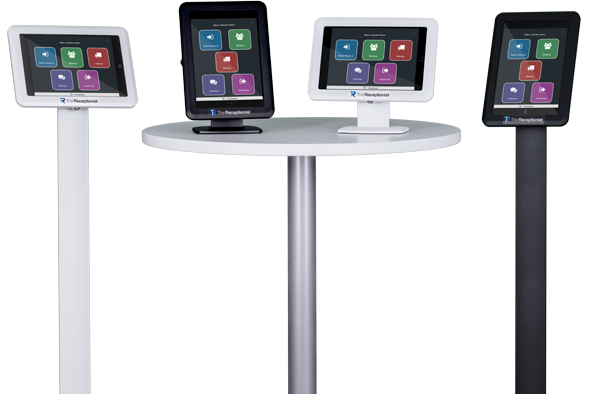 A Brand New Apple iPad
You will receive an Apple iPad in your chosen color that has been initially set up. All you need to do is download the app, log in, and you're ready to start accepting visitors.
Enclosure
A solid and secure enclosure in either black or white to match your iPad.
Mounting Hardware
If security is a concern, we include all the necessary mounting hardware to mount your desk stand to a solid surface.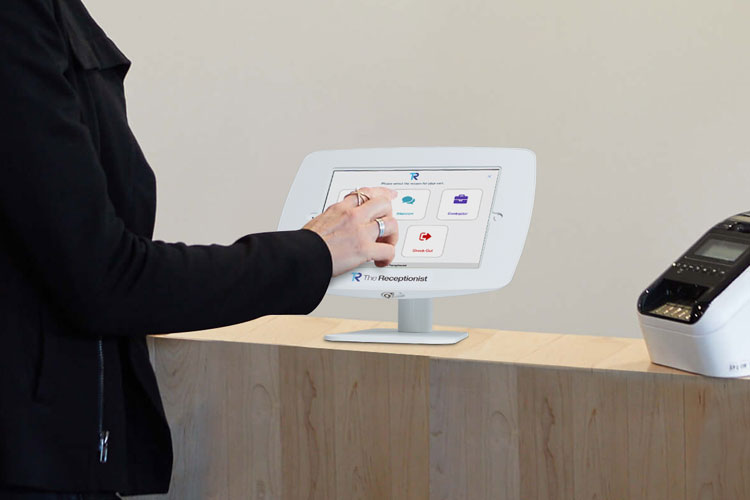 What About Badge Printers?
Badge Printers are not included in standard packages to cater to everyone's different needs, but they are also available for purchase.
Brother QL-820NWB
Prints badges in Black/White or Black/Red/White.
Connectivity: 802.1x WIFI, Ethernet, or Bluetooth
Setup: Can be done using onboard LCD and button interface or USB connection to Mac or PC (more complex)
Brother QL-810W
Prints badges in Black/White
Connectivity: 802.1x WIFI
Setup: Requires USB connection to Mac or PC