---
Why do we exist?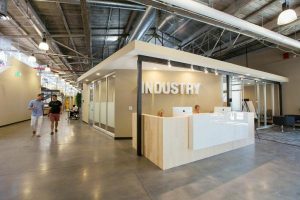 We have a vision to develop a visitor management application that has unprecedented flexibility in workflow and visual design — that solves problems businesses didn't even know they had. Our focus is on our customers, innovative solutions, and growing our team with intention! We don't track hours in the office or the number of vacation days you take. Instead, we track accomplishments and contributions. We exist to have fun and delight our customers. What is the best way to do that? Succeed as a team!
How do we do it?
Communicate with our customers to discover the features that would most benefit them.
Rely on collaborative, team-oriented, and iterative delivery of innovative software.
Believe that we can always improve, so we constantly inspect and adapt how we work.
Never settle for "good enough" whether in software development, operations, sales, or customer support.
What are our values?
A lot of companies like to talk about their values. We actually live them. We remind ourselves daily about our values. The result? An authentic culture of fun, learning, respect and a dedication to the fact that together we can create something truly awesome. We don't just like what we do, we love what we do.
Fun - To delight customers through outstanding service. Have fun every day. Be adventurous, creative, and open-minded.
Honesty - Build open and honest relationships.
Respect - Always treat customers and one another like we would expect to be treated.
Innovation - Pursue growth and learning. Embrace and drive change.
Collaboration - To appreciate the strength each team member brings to the table, to leverage those strengths as a team.
Time - Respect the time of team members, customers and vendors. Make time to have fun.
Integrity - Don't be afraid to fail. Learn from our mistakes.
About Us
The Receptionist for iPad is running in more than 1,000 offices around the world including the likes of Yahoo!, ADP, TripAdvisor and Foundry Group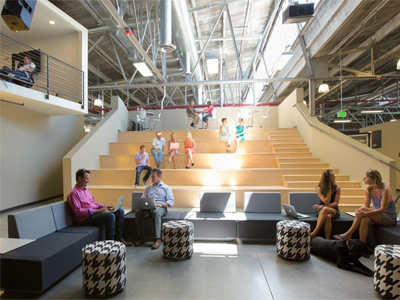 . We have strong revenues, and we are in high-growth mode from a product development, sales, and recruitment standpoint. In just the past 14 months, we have grown the number of offices using The Receptionist for iPad by 400%. The Receptionist for iPad was the first iPad-based visitor management solution. It continues to be the easiest and most intuitive software for making the visitor experience to an office simple and straightforward. The iPad-based visitor management space is hot and continues to get hotter as evidenced by increasing customer demand and capital investments. What separates us from the competition is our TEAM. We are smart, driven, and highly collaborative