The simplest way to welcome your visitors
Start a 14-day free trial and we'll help you navigate your journey
---
SEE HOW IT WORKS
FREE TRIAL
---
Thousands of companies choose our visitor management system to better connect with their guests:

---
- Stephanie, Michigan Health & Hospital Association
Our receptionist loves that
she can focus on other more
important things at hand.
- Dionna, LeoStella
[The Receptionist] frees up
a lot of my time and removes
worry for visitors.
- Sunny, WellnessSpace
Not only do our
practitioners love
[The Receptionist], but
patients love it as well.
- Matt, Thriveworks Counseling and Coaching
I can't imagine not having it
as part of our process. The
value is strong and it is well
worth the cost.
- Dave, 20 Sutton Place South
[The Receptionist] has been
one of the best customer
experiences I've had in years.
- Julie, PolyOne
Great product! Received
compliments of the ease
and functionality from
our guests.
- Curt, Steelhead Composites
With The Receptionist, we
got the best features at the
best price point. No one else
was comparable.
- Michael, Phoenix Innovate
[The Receptionist] gives me
the evidence and the data I
need to present to my auditors
for our different certifications.
- Jenn, Incito
The Receptionist helps us
focus our resources and
time on providing great
service to our clients.
Go ahead and show off a little
---
Make a great first impression with easy to use, customizable features. Attend our next product tour and let us show off a little, too.
---
JOIN OUR NEXT TOUR
Empower employees — wherever they are
---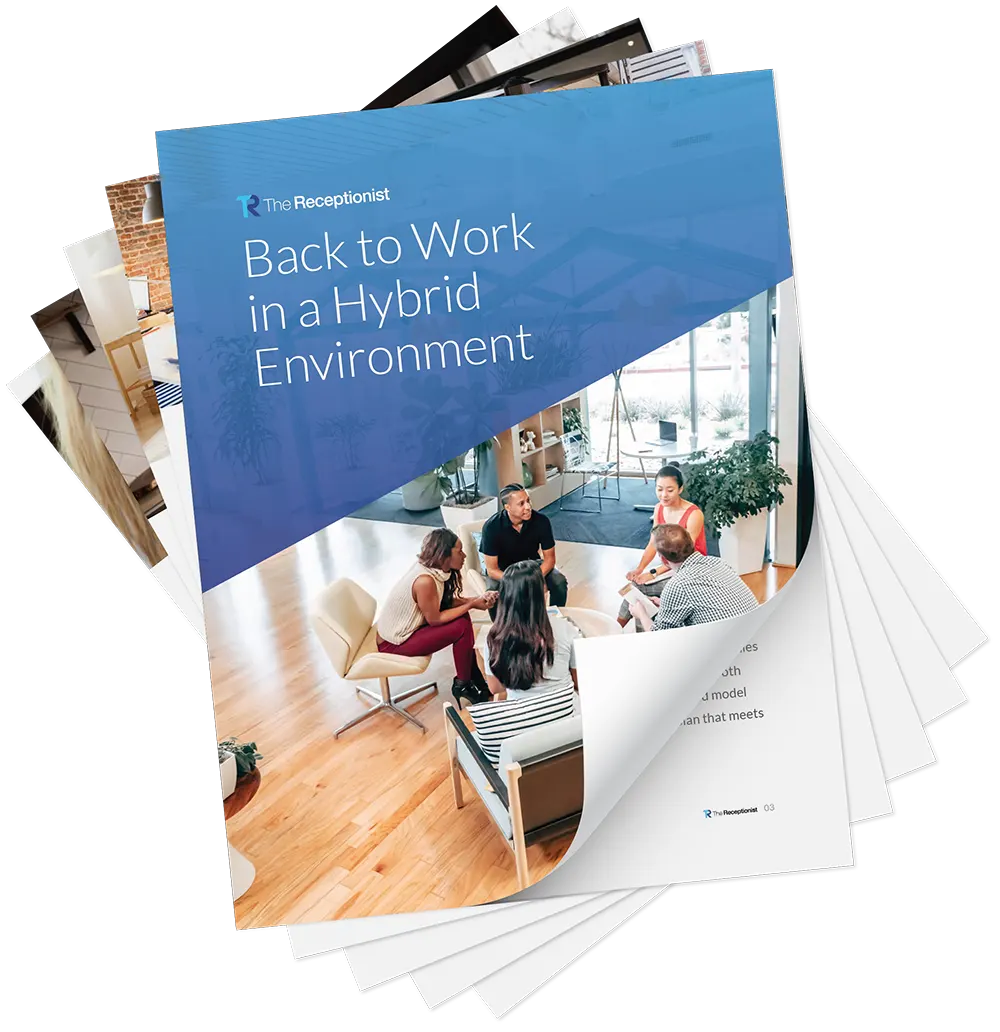 ---
Remote work is transforming the way we all do business. We can help your office evolve without anxiety.
Download the guide now
Level up with powerful integrations
---
---
Bring all the moving parts together without the need for coding knowledge, including 3,000+ integrations through Zapier alone.
GET CREATIVE WITH INTEGRATIONS
---
Protect your visitors and your team
See what else we've been up to
Podcasts, fun videos, and behind-the-scenes glimpses into life at The Receptionist
Looking for a turn-key visitor management solution?
---
Receptionist in a Box
---
The Receptionist in a Box comes with a sleek, fully-assembled kiosk (iPad included) so all you have to do is take it out of the box and turn it on.
---
Learn about Receptionist in a Box
---
Yes! Start My 14-Day Free Trial Now!
---