---
Simple pricing plans for companies of all sizes. Start with 14 days free.
At The Receptionist, we're all about making your life easier.
That's why we offer the simplest pricing plans available for visitor management systems.
---
All plans include the following features:
Unlimited visitor check-ins
Cloud-based visitor log reporting
Delivery check-ins
Unlimited SMS and email notifications
Customizable buttons
Photo capture
Unlimited iPads per office location
Legal agreements
Badge printing
Pay Monthly
Pay Annually

(One Month Free)
The only difference between plans is the number of people at your location who are registered in the system to receive visitors.
---
*Pricing is per location
. If you want to install The Receptionist in two or more locations that are not in the same building, you will need to sign up for more than one plan. We also offer special pricing for schools and nonprofits.
Contact sales
to learn more.
---
What About Hardware?
You are welcome to use your own hardware, or get up and running in minutes with a fully built Receptionist in a Box. Our hardware solution comes with everything you need, and includes a discount on the software!
---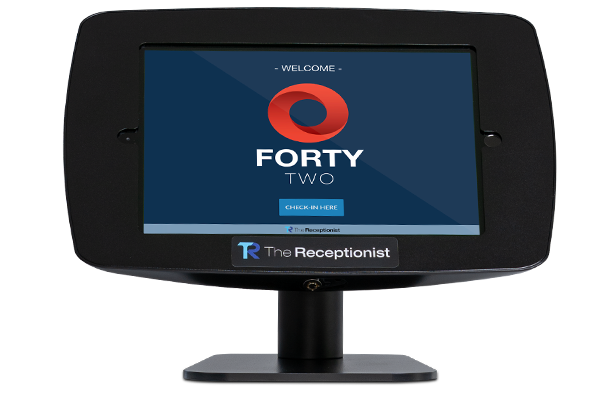 Includes a kiosk and an iPad with The Receptionist software ready to go.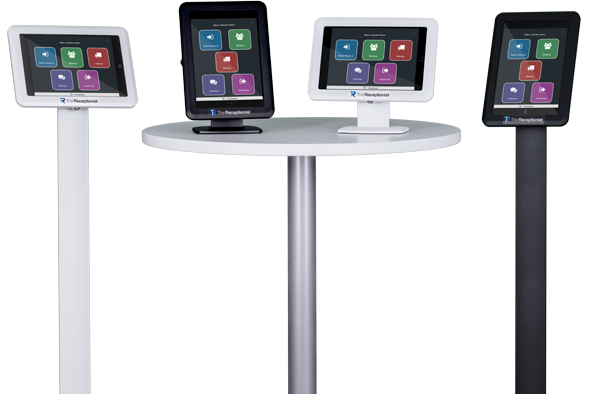 Desk and floor stands available.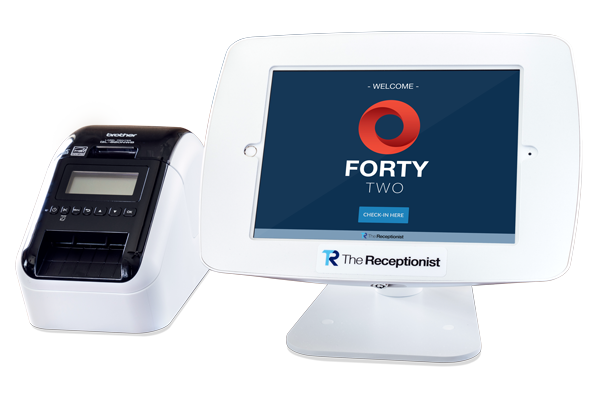 Get $100 off + 1 month free on select packages.
Frequently Asked Questions
---
Don't just take our word for it…
"Excellent and efficient front desk system"

– Ryan, Bowman Power Group

"Continuously Impressive and reliable"

– Struan, Argonaut Manufacturing Services

"One of the best iPad Receptionist Programs out there!"

– Stephanie, Marketing Coordinator DATIS

"This is an Office Game Changer!"

– Molly, Be Music

"Simple, Effective and Great Price .. what more could we want?"

– Kathy, Cirrus Logic

"Great Addition to Our Office"

– Kaitlyn, Another Option